« Back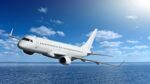 Attention passengers! New direction!
16.06.2022 10:58
It leaves Tashkent every Tuesday at 16:15 and arrives in Dushanbe on Wednesday.
For information: the distance from Tashkent to Dushanbe by railway is 916 km. The train runs for 21 hours.
Passenger train No. 301/302 on the route "Dushanbe - Tashkent - Dushanbe" consists of 10 cars: 4 compartments, 5 flatcars and a restaurant car.
Ticket price starts from 381,476 soums, taking into account discounts depending on the period of sale.
Tickets can be purchased at railway ticket offices or through the websites www.chipta.railway.uz and www.e-ticket.railway.uz.
EXPLANATION: You can find out additional information from the short phone number 1005 in Tashkent, railway ticket offices in places, and the information bureau.